Why you'll love it
Botanicals add lush colour to any room.
Faux botanicals require zero maintenance.
Included pot is a lovely accent piece.
Plastic faux botanical.
Pot included with purchase.
Pictured in our Fluted Planter - Small (not included).
Sold individually.
Made in China.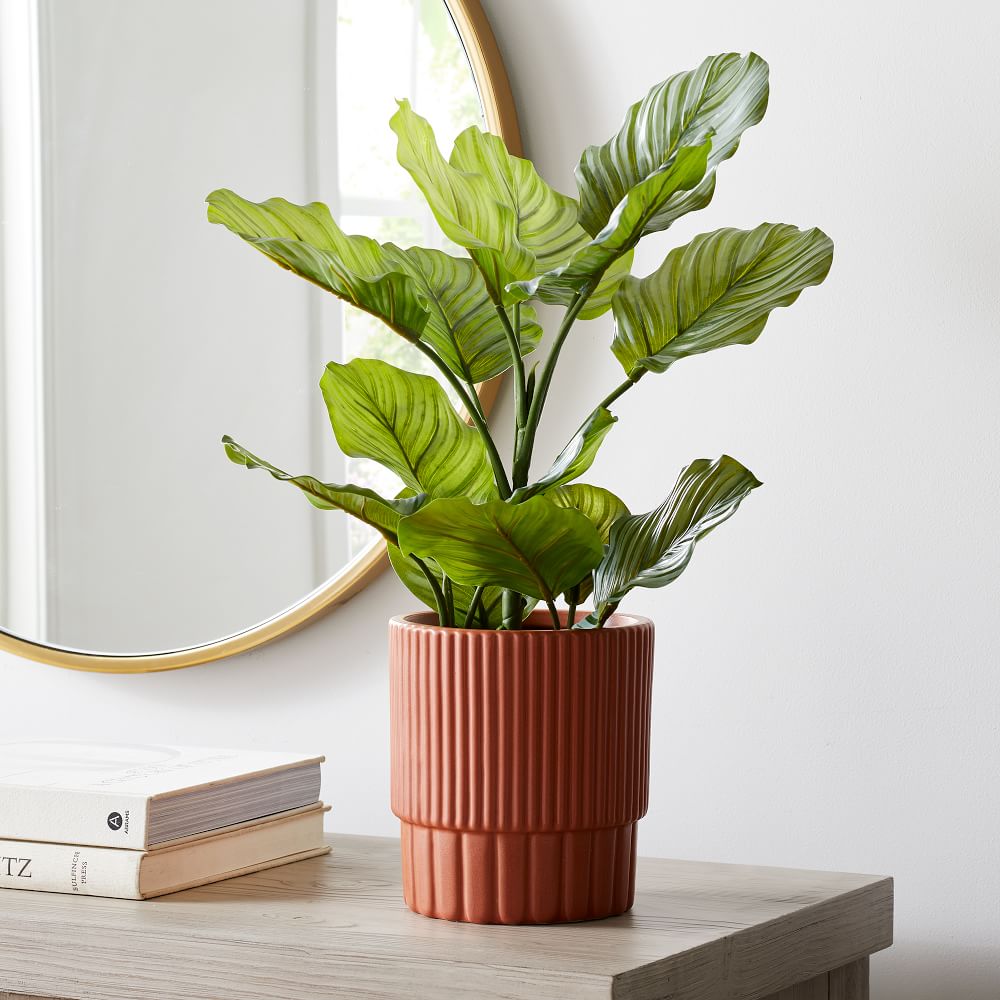 :
19"w x 17"d x 24"h.
Pot
:
6"diam. x 5.25"h.
Styled in real life | #mywestelm
Wipe clean with a soft, dry cloth.
This item is shipped using our Standard Parcel service, and delivered by Canada Post or Purolator.
Learn More
You can return eligible items within 30 days of receiving an order. Made-to-order items are not eligible.
See Returns Policy