Porto Outdoor Round Coffee Table (32"–44")
Porto Outdoor Round Coffee Table (32"–44")
Why you'll love it
The rounded frame and unique cording.
Its beautifully finished mahogany wood top.
A prime spot for snacks, drinks and books.
Contract Grade, so you know it's built to last.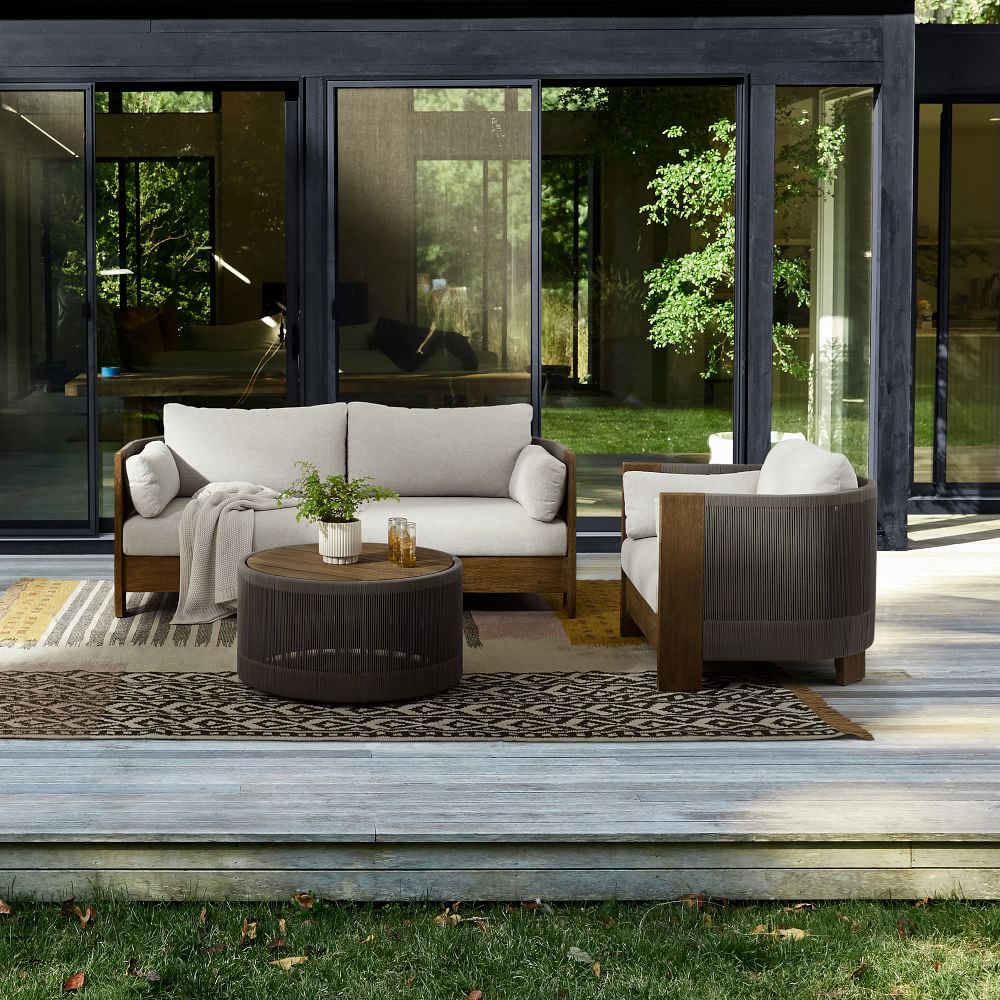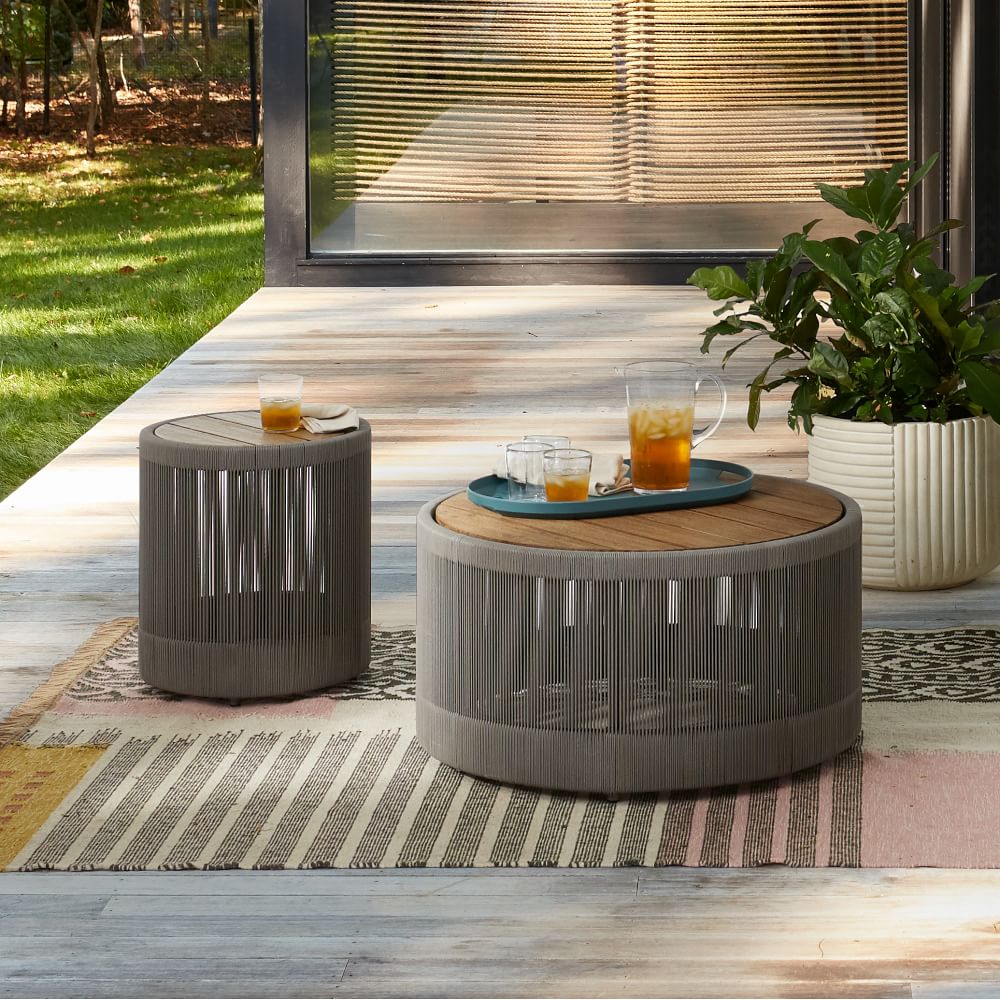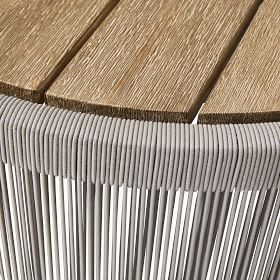 Mixed materials
Talk about textural contrast: Nylon cording adds intricate detailing set against a lofty mahogany base.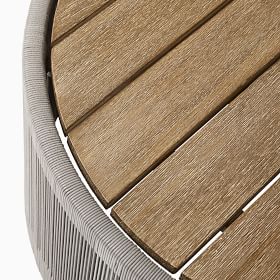 Super slats
A slatted top prevents moisture build-up while still keeping the surface smooth and functional.
Kiln-dried mahogany wood in a Driftwood or Reef finish.
Woven nylon cording in Warm Cement (Driftwood) or Bone (Reef).
This contract-grade item is manufactured to meet the demands of commercial use in addition to residential. See more.
Made in Indonesia.


Go to First Slide
Previous Slide
Pause
Play
Next Slide
Go to Last Slide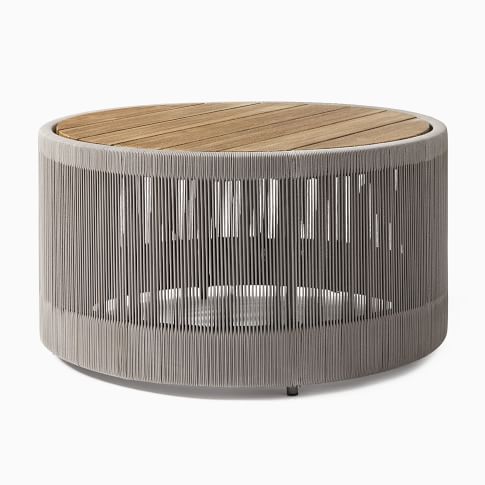 :
32"diam. x 17.5"h.
Product weight
:
29 lbs.
:
44"diam. x 17.5"h.
Product weight
:
48 lbs.
Care
Keep furniture dry when not in use; wipe spills clean with a dry cloth and avoid the use of harsh cleaners and abrasives. To extend the life of your cushions, keep them free of dirt and foliage. To prevent mildew, stand cushions on end and dry completely before storing. Cover with an outdoor cover (sold separately) or store indoors when not in use for long periods of time or during inclement weather. Store cushions separately from furniture to prevent possible transfer of moisture. Make sure furniture is completely dry before covering.
Styled in real life | #mywestelm
An unlimited number of eligible furniture and oversized items can be delivered directly into your home for a single flat rate. For a reduced flat rate, select items may be shipped to a local store for customer pickup or receive Doorstep Delivery (no room placement or assembly).
See Your Rate
If having the item delivered into your home as White Glove, it will be brought in by a skilled delivery team on a pre-scheduled date, unpacked in the room of your choice and fully assembled. (Doorstep Delivery does not include room placement or assembly).
Learn More
You can return eligible items within 30 days of receiving an order. Made-to-order items are not eligible.
See Returns Policy